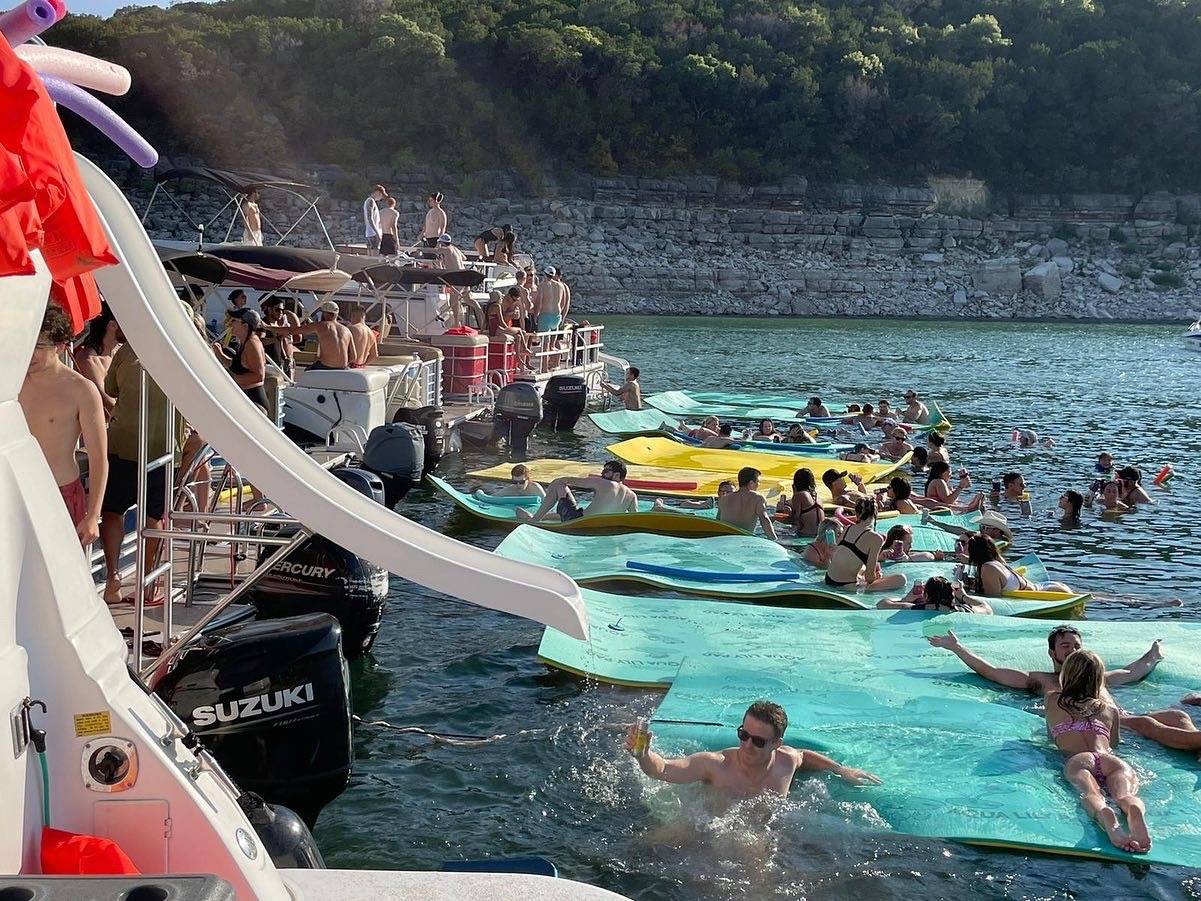 Captained Pontoon Rentals - Lake Travis (Austin, TX)
Island Pontoon Rentals
We captain, you have fun!
Book up to as little as 1 hour ahead on our booking system!



Multiple pontoons, tritoons, and double deck tritoons with slides to choose from!!!

2, 3, 4, and 5 Hour Options Available Monday - Thursday
Call Us For A Custom Charter Schedule! 512-981-6409


Special Occasions for Pontoon Rentals on Lake Travis, Austin TX
Our Location on Lake Travis in Austin, TX
LOCATION: Paradise Cove Marina, located at 17141 Rocky Ridge Rd, Austin, TX 78734. Parking is paid directly to the onsite staff at the check in kiosk at a cost of $15 per vehicle (no charge for ride-share drop offs/pick-ups).
***NOTE*** We have no affiliation with Paradise Cove Marina, we only operate our business from this location.
BOOKING REQUIREMENTS
1. Deposit required and applied towards balance. 
2. Full payment will be charged within 21 days. 
3. 20% captain service fee mandatory! (paid directly to captain on charter via Venmo, Cash, Cash App) 
4. Failure to pay 20% to captain will be charged to your credit card with penalties.
5. Deposit refundable up to 21 days before scheduled charter. 
6. Look over our FAQs page for most commonly asked questions and answers.
Devil's Cove on Lake Travis in Austin, Texas